As the weather gets colder and you're looking for a mantle to hang Christmas stockings from, you might be thinking about how nice it would be to have a house with a fireplace. From staying warm on winter nights to setting the perfect backdrop for holiday mornings, a fireplace can be the perfect centerpiece to your living space.
If you're ready to plan your own fireplace into your dream house and are curious what kind of fireplace would fit your home, start with these basic decisions!
Fuel the Fire
The biggest distinction in fireplaces is whether they are wood, gas or electricity fueled. Wood burning fireplaces are classic and a fixture in homes throughout millennia of human history. They offer a cozy, luxurious aesthetic and that classic crackling sound.
Due to the fact that it needs a chimney, a wood fireplace is an option that you will usually need to build with the house, or else allocate very significant budget to add later. That's not the only cost to bear in mind with wood burning fireplaces: they also require consistently buying or foraging suitable firewood and providing a dry place to store that firewood.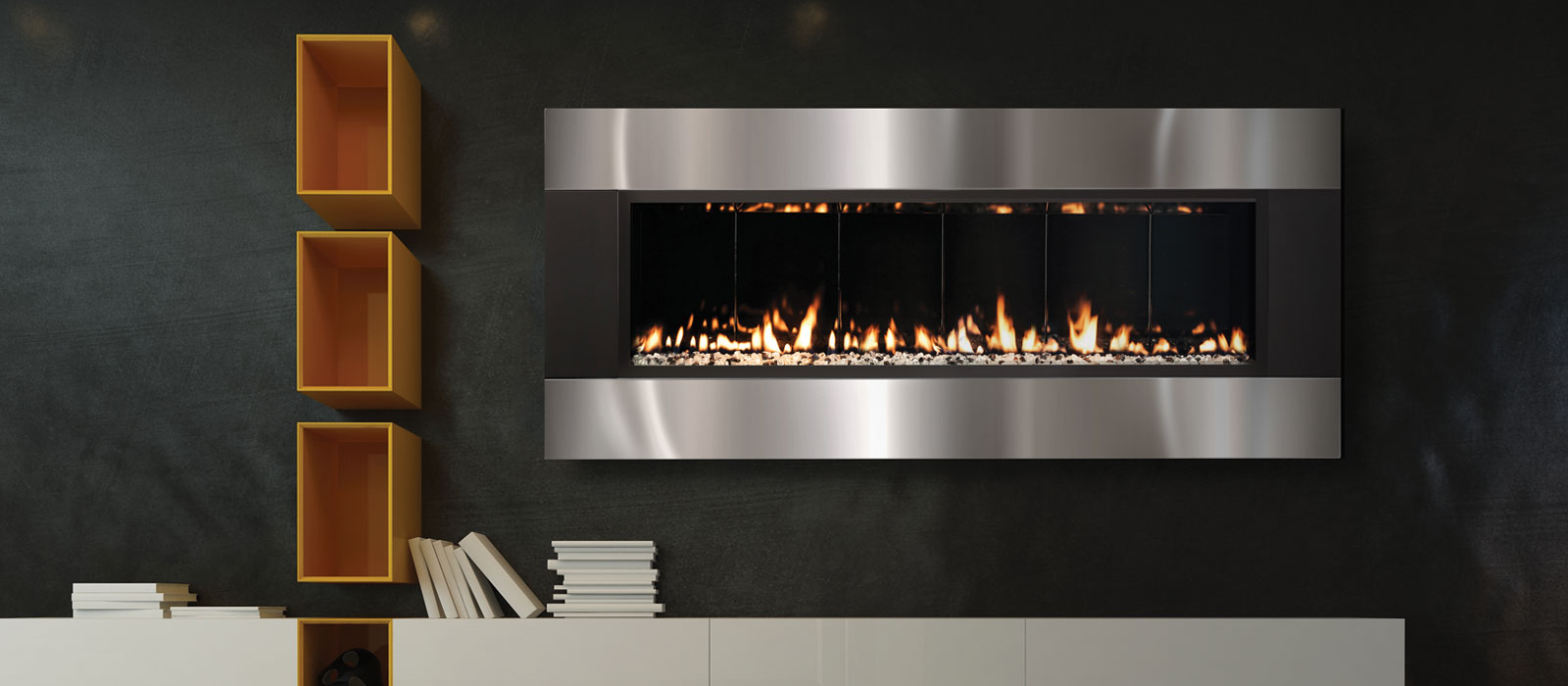 That expense is part of why gas fireplaces have been in vogue in recent decades. Gas fireplaces can be installed without a chimney, and they also don't require adding fuel (or cleaning it up).
Gas fireplaces can be fueled by tapping into an already existing natural gas line in your house. Propane fuel is an option too, but that usually requires installing a propane tank. Either way, gas fires burn cleanly, and the low maintenance and installation cost is a bonus for many homeowners.
Electric fireplaces are another step into affordability. Quick and easy to install, these fireplaces run off of your house's standard electric wiring. They are incredibly high return for their low maintenance needs. Most of them can be set to either just provide the visuals of a fire, or to provide heat as well. This makes them ideal for warmer climates in particular.
Dream Designs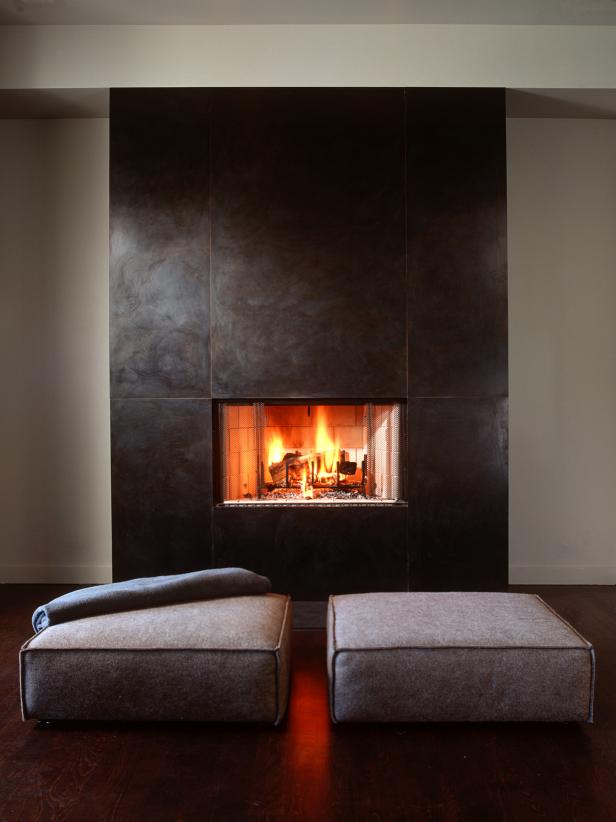 Once you've established what kind of fuel makes the most sense for your home's needs, you can start considering design.
There are multiple different mounting options for your fireplace. If you have opted for a gas or electric fireplace, you can build it directly into a wall for a clean and minimalist look. You can also install these units as freestanding in middle of a room. This type of fireplace can even be double-sided, shedding some light in two different rooms at once.
For wood-burning fireplaces, you will likely opt for a traditional fireplace setting with a hearth, mantle and chimney. Within those basic guides, the variations are nearly endless.
In recent years, sleek marble, slate or granite faces for fireplaces have become popular, especially if you're using those materials in other rooms as well. A brick hearth and mantle immediately evoke a more classic vibe, especially if you're installing a fireplace in your kitchen. A natural varnished wood mantle can be a versatile option for classic lodge-style decor, but also more modern takes. 
The last step is figuring out how to put your fireplace in the bigger picture of your perfect home. Contact us to get started!